A home is considered to be well-furnished only if it is suitably arranged with proper furniture and other décor accessories. Curating your home with good furniture is often a difficult as most people are not aware when it comes to shopping for furniture. As every bit of furniture will define the look and feel of each room, it's important to create a sense of your household's style and personality. Here's what to consider when it comes to buying furniture for your space.
Measure your space
It's always a better idea to do the space planning so to avoid ending up with a cluttered space. The furniture must be well fit in your space. So it is important to choose the furniture size according to your area. The right furniture size will make your space look clean and it will be easy to move freely without any hotch-potch.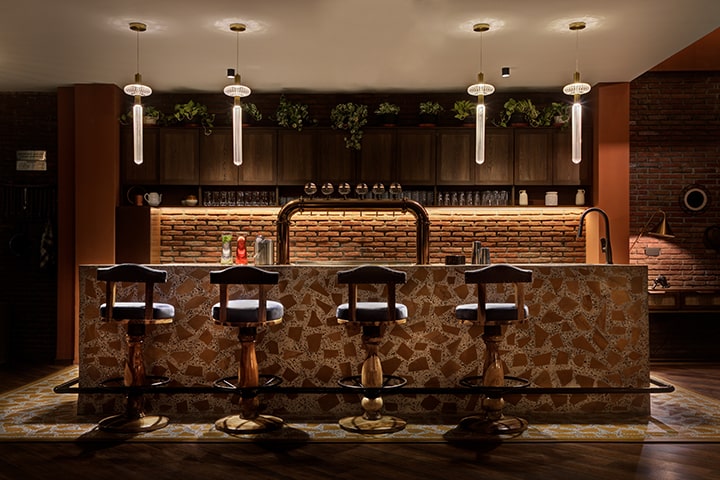 Color of the furniture
Homestyle should embrace variety and creative outlets when it comes to choosing the color of your furniture. Considering the color of your furniture will complement your space color & personality. So it's important that your furniture tones up with the color of your room.
Durability
As furniture and home décor shopping involve a major chunk of money, it must be ensured that they remain functional & durable for many years. Shop from companies that are well-known for producing high-quality furniture to increase your chances of getting sustainable furniture. We at mastercrafts redefine your space with our high-quality furniture which gives value for your money. Explore our bespoke range here- https://themastercrafts.com/
Comfort
The furnishings of your home should not only be aesthetically pleasing but also comfortable at all times. It is better to go with ergonomic-friendly furniture when it comes to shopping for your working area to avoid those painful backaches. Whether you are looking for contemporary furniture with an upholstered variety, your preference should make your home welcoming and stun without compromising on comfort.
Cost
The main factor to consider while buying furniture for your home is that it should be within your budget. You must explore your options accordingly even when you are planning to spend a good amount on your furniture.
Explore our cost-friendly furniture today at https://themastercrafts.com/.
Happy Curating!
Conclusion
We at Mastercrafts will bring contemporary home furnishings that share style and substance with your ambiance. After all, Furniture is the key element of interiors and you must buy it wisely. Explore our sleek and stylish furniture today at https://themastercrafts.com/ and follow us on Instagram @the.mastercrafts.
Happy Reading!